The multi-talented Vernon Dalhart. Inimitable and without comparison. Texas cowhand, star of opera, country music,
Fox Trot vocals.......he has done it all. This is my favourite Dalhart picture, I hope you agree!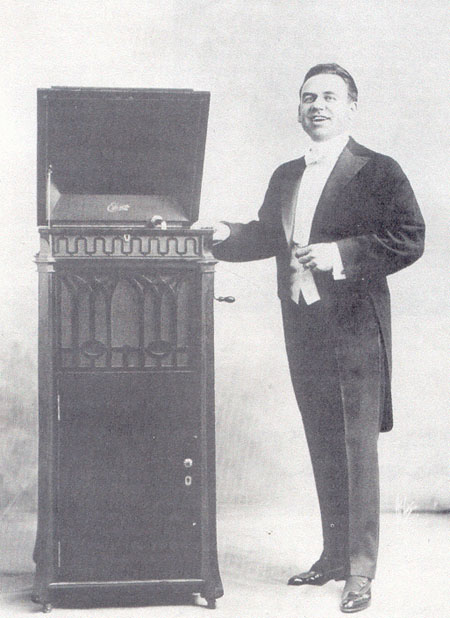 Violin virtuoso Albert Spaulding. He is staring off in another direction.....much like I do when appreciating the perfect tonal qualities
of a well designed Diamond Disc phonograph!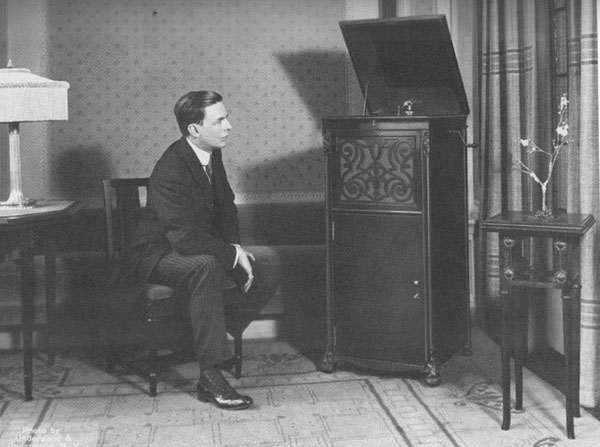 Helen Clark, a native of my home town (Rochester, NY), looking quite sharp next to a handsome Edison Disc phonograph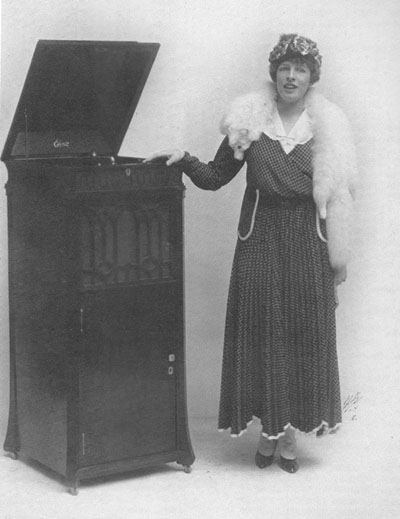 Glen Ellison, kilt and all, performing at an Edison Tone test in Montreal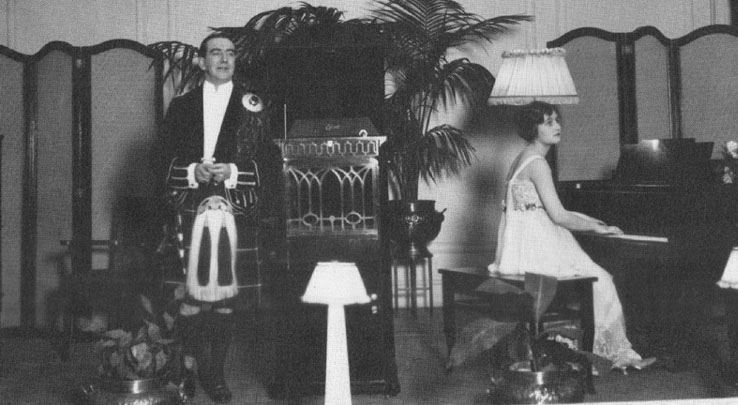 "Edison's favourite," Walter Scanlan (Walter Van Brunt) conducting a tone test.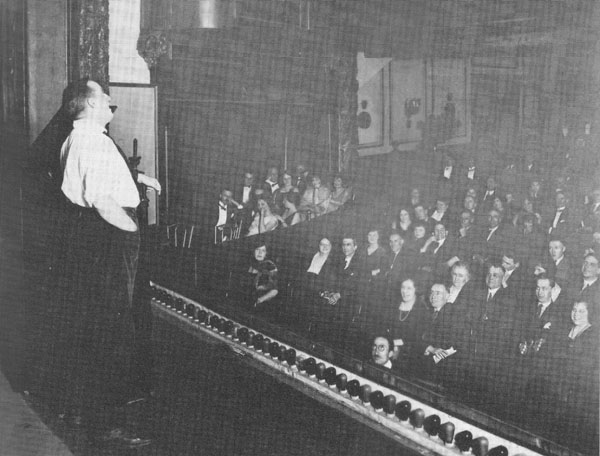 Edison Diamond Discs sounded pretty good, and to prove it...................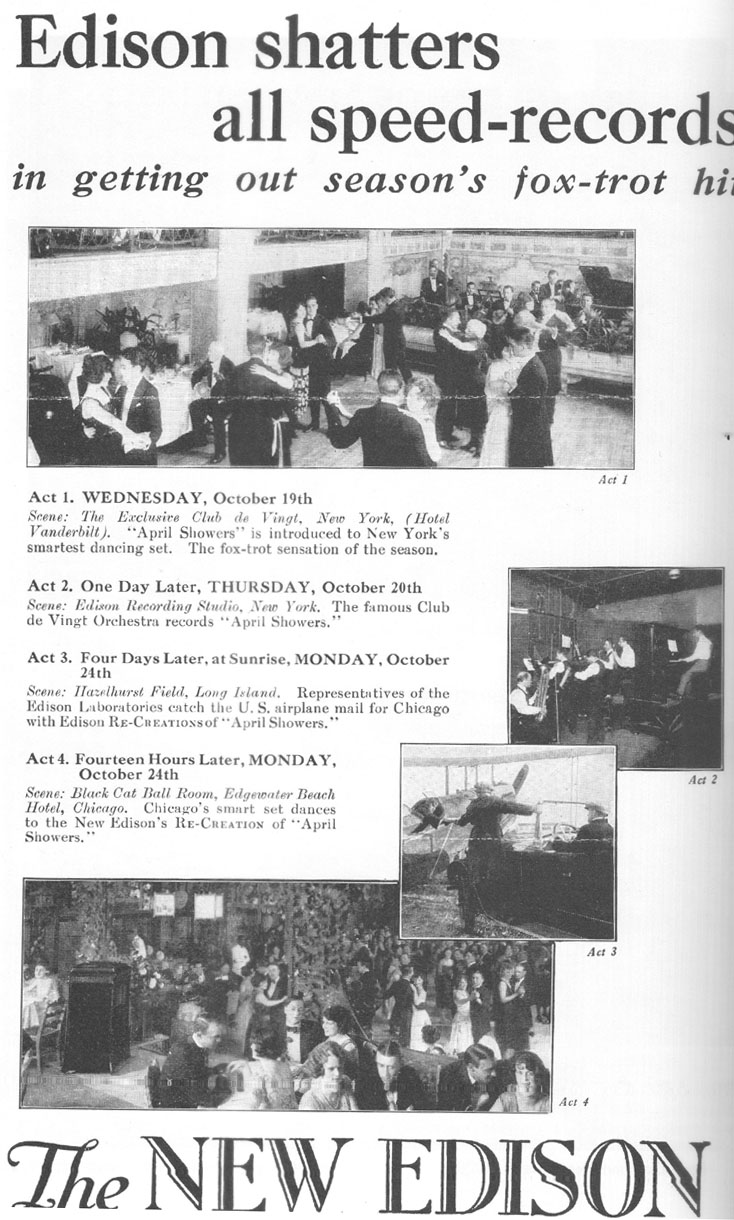 My copy of April Showers: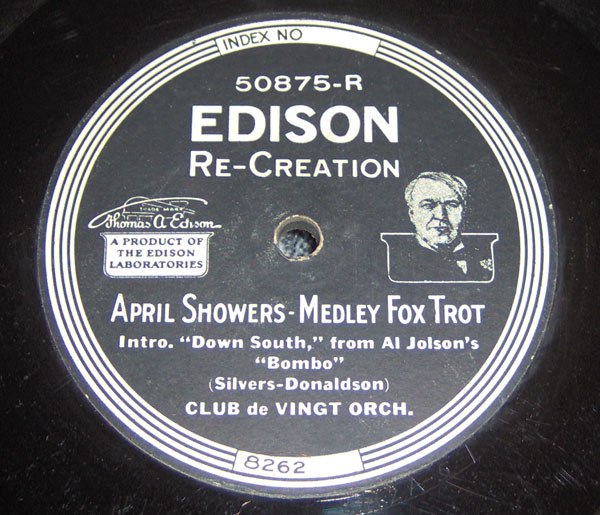 Of special note is that this disc, #50875 displays the FIRST Diamond Disc
paper label style, making it a very uncommon oddity. This label was used
from June 1921 until the end of 1922 as a transitional label from the early
etched recordings.